Japanese Immigration Translation Services Tokyo Japan
Your future rides on your translated immigration documents being approved, or rejected
Can you rely on your translation services company to deliver accurately translated documents in Japanese English?

A professional translation services company, such as SAECULII, with years of experience translating thousands of immigration documents will ensure your documents get a seal of approval from any immigration services.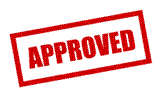 SAECULII YK has never had any immigration OR certified legal documents rejected. You can trust us to do the job right, first time round.
SAECULII translated document are regularly submitted to the following government organizations, amongst others:
Department of Immigration & Citizenship (Australia)
Citizenship and Immigration Canada
Immigration Bureau of Japan
Immigration New Zealand
Singapore Ministry of Manpower
Home Office - UK Border Agency
U.S. Citizenship and Immigration Services
Immigration document translations in Japanese & English :
Adoption Papers
Medical Reports
Passport
Police Reports

All translated immigration documents must to be certified. Click here to find out how to get your Japanese immigration documents translated into English & certified »