Professional Translation for Japanese English
Professional translation service with the SAECULII GUARANTEE -- A comprehensive guarantee
Your complete satisfaction, or...If despite our best efforts, you're still not satisfied: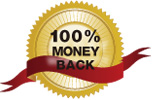 We'll simply refund your project 100%. That's a no-quibble, full refund!
Professional translation should be more than simply ... accurate translations

I'm sure you agree accurate solutions are the very least you should expect from a translation services agency. (After all, you are paying good money!)

We believe real professional translation is the whole experience -- Your complete satisfaction when using professional translation services.


" I wanted to use the opportunity to thank you for your very professional support! We are very happy to have found an agency that we can rely on with our trade show marketing deliverables for the Japanese market. You will very likely hear from us very soon."

- Deniz Okur
(Marketing Manager, 3D Systems Corporation, USA)



Here's how we ensure your complete satisfaction:


Now that you understand our commitment to your complete satisfaction, get in touch today for services guaranteed - Professional Translation for Japanese »