Tokyo based Translation Company in Japan has during the course of the last few years repeatedly and persistently raised the alarm over the perils of the questionable translation practices that have taken root in the industry.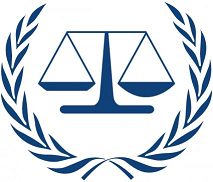 These questionable practices include:
Increased reliance on unqualified translators (i.e. volunteers, bilinguals, non-native speakers and other non-professional translators with little or no formal training and experience)
Use of immature technologies such as machine translation, despite a poor understanding of the fundamental capabilities and purposes of those technologies
New methodologies such as translation crowdsourcing which have not been properly implemented to ensure error free products & services
The convergence of these new translation technologies and methodologies in the so-called Translation Cloud, exacerbating the intrinsic failures of each
The emergence of a new breed of commercial entity engaged primarily in the pursuit of profit, which doesn't have an understanding of, or even a passion for, translation, translation processes, translation tools or the translation industry in general.
We have blogged extensively about the impact on economic activity as well as the more profound impact on legal and human rights of these questionable practices.
It is therefore gratifying to see industry heavy weights such as Globalization and Localization Association (GALA) weighing in with such articles as "Professional Language Services Vital to Legal Rights Volunteers, Machine Translations Increase Risks and Liability".


About the Author
Ivan Vandermerwe is the CEO of SAECULII YK, owner of the Tokyo based Translation Agency Japan Visit SAECULII for the latest professional case studies, articles and news on Japanese Translation Services
Copyright (C) SAECULII YK. All rights reserved. Reproduction of this article is permitted with inclusion of the "About the Author" reference as is (including text links, japan-translators.saeculii.com/english/info/contact.cfm), and this copyright information. Articles may not be altered without written permission from SAECULII YK.