If you're bilingual or you just simply want to save money, you may be tempted to do translation yourself.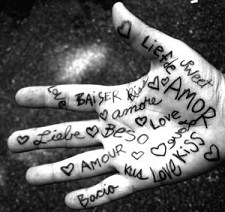 That could be fatal.
Consider this: I'm sure you have general marketing knowledge (most people do); however, would you roll out a new product (service) yourself, or would you wisely leave it to experienced marketing professionals that are able to develop the best solution to maximize your sales and revenues?
Japanese Translation is NO different!
If you are indeed bilingual, then
You'll understand writing and speaking is not the same thing.
So, don't be tempted to produce translation that will be immediately recognizable as foreign -- If not perceived as amusing (which won't do anything for your brand), it will be considered insulting. (Just take a look at Engrish.com to see what I'm talking about. That's right, there's a whole cottage industry devoted to the woes of DIY translators!)
And, while you may initially save money going it alone, the long-term cost in lost sales and damaged reputation could potentially deal a fatal blow to your company. If you are just starting out, and money is a real issue (as it is for most start-ups), then consider working with a Japanese Translation Company to strategically translate key product (service) material within your limited budgeted. Truth is, most professional translation services are more than willing to work with you if you simply ask!
Either way, definitely use professional Japanese translators for professional Japanese translation!


About the Author
Ivan Vandermerwe is the CEO of SAECULII YK, experts in Certified Japanese Translation Visit SAECULII for the latest professional case studies, articles and news on Japanese Translation Services
Copyright (C) SAECULII YK. All rights reserved. Reproduction of this article is permitted with inclusion of the "About the Author" reference as is (including text links, japan-translators.saeculii.com/english/services/japanese-certified-translations.cfm), and this copyright information. Articles may not be altered without written permission from SAECULII YK.