Over the past couple of months numerous folks have contacted us with a translation in hand that needs to be certified.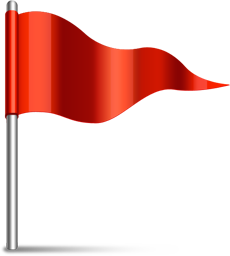 The problem these people have is simple:
The translation company that did the original translation was not able, or willing, to certify their own translation work.
We have written an article alerting customers to this problem – Read A Red Flag in Japanese Certified Translation
Folks, certified translation is really quite straight forward: 
No Statement of Certification, No Certified Translation!
At the risk of being repetitive, this can't be emphasized enough –
A company that will, or can, NOT guarantee the accuracy of and certify its own translation work REALLY IS A BIG RED FLAG. PERIOD.
How do you avoid landing an uncertifiable translation? 
Simply ask the company beforehand if they will issue an accompanying Statement of Certification!
Got more certified Japanese translation questions? Contact us now


About the Author
Ivan Vandermerwe is the CEO of SAECULII YK, the owner of Tokyo based Certified Translation Services Japan Visit SAECULII for the latest professional case studies, articles and news on Japanese Translation Services
Copyright (C) SAECULII YK. All rights reserved. Reproduction of this article is permitted with inclusion of the "About the Author" reference as is (including text links, japan-translators.saeculii.com/english/services/japanese-certified-translations.cfm), and this copyright information. Articles may not be altered without written permission from SAECULII YK.