It's all about preparation!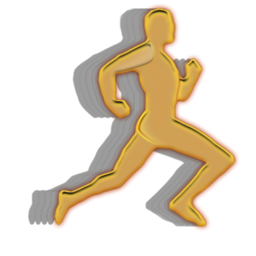 If you've ever taken a road trip that ended up costing more than anticipated, in most cases it was probably the result of poor, if not a lack, of planning and/or preparation. (Note that preparation allows for the seamless execution of your translation project plan)
Translation is no different!
Failure to prepare will hand you a budget busting project. On the other hand, thorough preparation will ensure you take ownership of a successful project that comes in under budget. Below are a couple of tips to light the way to quality, cost effective Japanese translations.
Do what you can
Here's a short list, which, while certainly not exhaustive, will give you a leg up:



Thoroughly

understand

your project requirements
Develop succinct instructions based on those requirements
Establish clear lines of communications for the project
Ensure materials are in a format the translation company can work with
Assemble a FINAL DRAFT of all project materials


Real World Example
A manufacturer of luxury watches approached us for English Japanese translation of a marketing brochure. Unfortunately, they allowed a draft (work-in-progress) document to slip into the translation process, resulting in endless translation revisions. As a result, the project ran thousands of dollars - literally - over budget.
Ask the professionals for input
Even with thorough preparation, chances are you'll not have covered everything; this is where reaching out to professional translators is invaluable. Contact your Japanese translation company with your project information and,

before

requesting a project quote, simply ask if there is anything (else) you can do to reduce translation costs!

Here's the reason why most professional translation companies will be more than happy to help: The translation industry is extremely competitive, so companies are always looking for ways to deliver quality translation more cost effectively.

(Note that I didn't say "cheap" translation; you're not likely to get quality from steeply discounted translations.)

Most of the tips shared above are common sense. However, if there was a secret to getting cost effective quality translations, then this would be it:
Smart companies factor your preparedness into the translation price, or rate, you get.
In other words, the translation services company will factor into the translation pricing a high maintenance project (i.e. vague project requirements & instructions, poor communication structure, difficult to work with format, work-in-progress materials and or TBA materials).
Can't be said enough -- Thoroughly prepare for cost effective quality Japanese translations!


About the Author
Ivan Vandermerwe is the CEO of SAECULII YK, the owner of Translation Service in Tokyo Visit SAECULII for the latest professional case studies, articles and news on Japanese Translation Service
Copyright (C) SAECULII YK. All rights reserved. Reproduction of this article is permitted with inclusion of the "About the Author" reference as is (including text links, japan-translators.saeculii.com/english/services/japanese-translation-services.cfm), and this copyright information. Articles may not be altered without written permission from SAECULII YK.