Now, I know this is a topic touched on extensively in our translation blog; however, at the risk of being repetitive, it really does bear repeating -- Plan, plan, plan.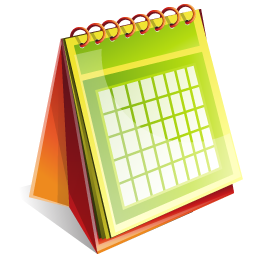 Not only does planning your project ensure quality in translations, it also ensures you save money by:
Avoiding the indirect and hidden costs of poor quality. Read Translation: Are You Costing Your Company Money?
Eliminating the need for express translation fees
Getting to determine -- that's right, you determine -- the price of your translation project.
Most translation companies charge an express fee for rush jobs, depending on your requirements as much a 100% above their regular translation rate. This is because they need to pull Japanese translators, proof-checkers, editors and project specialists off other clients' projects and/or work longer hours (often through the night!) to meet that tight deadline you have. Indeed, express fees are a common practice in any industry, and translation is no different.
You can avoid express delivery fees by getting your materials to the translation service in Tokyo in time. Contact the company in advance to find out roughly how much time they need for your project.
Finally, planning allows you to determine translation pricing with early bird, and other, discounts. Get your materials to the translation service company with time to spare, and you could be entitled to a translation rate discount. The reason is the translation company will have more leeway to schedual your translation project without disruption to their production schedual. (And, here again, you benefit from quality -- With amply time to manage your project, you can be sure the right Japanese translation professionals with the right skill sets will be assigned to your project.)
In summary, simple planning allows you to:
Avoid express delivery fees
Benefit from early bird, and other, discounts
One of the greatest secrets to saving on quality translation is to plan, plan, plan. And, it's a pretty easy thing to do at that!


About the Author
Ivan Vandermerwe is the CEO of SAECULII YK, the owner of Translation Service Tokyo Visit SAECULII for the latest professional case studies, articles and news on Japanese Translation Services
Copyright (C) SAECULII YK. All rights reserved. Reproduction of this article is permitted with inclusion of the "About the Author" reference as is (including text links, japan-translators.saeculii.com/english/services/japanese-translation-services.cfm), and this copyright information. Articles may not be altered without written permission from SAECULII YK.