This translation guide provides practical advice on how to save on quality translations with competitive pricing.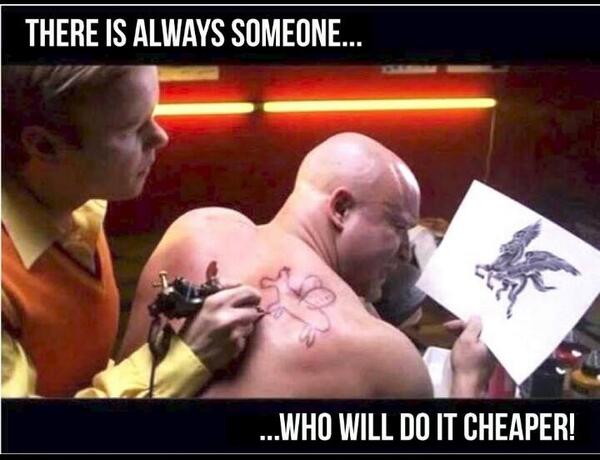 This does NOT mean cheap translation, because below a certain rate you are not very likely to get quality. (Indeed, this is true for any kind of service, not just translation.)
The purpose of this particular section of the Japanese translation pricing guide is to serve as a WARNING as to what can go wrong when cheap translation - i.e. the emphasis is on cost reduction at any cost - becomes the driving factor for translation projects.
The following is a summary of a translation article based on real world experiences at our Japan, Tokyo based Japanese Translation Company showing how there comes a point in the cost reduction process where more is less --
The law of diminishing returns.
That's the point where incremental cost reductions start producing diminishing returns in terms of quality (i.e. increase in the number of translation errors). This happens in the translation industry when the rate is sooo low that translation companies are forced to:
Cut corners during the translator evaluation process resulting in unqualified translators on the project.
Bring low cost non-native translators onto the team producing unnatural, or stilted, translation.
Employ automated machine translation (MT) that more often than not produces gibberish.
Cut back, or skip altogether, the proof-checking process allowing errors to go to print undetected.
Read the complete article: Over emphasis on translation costs can be, well, costly
The message is clear: Below a certain translation rate or price you're unlikely to get professional Japanese translation service. That is, beware of chasing the deal!



About the Author
Ivan Vandermerwe is the CEO of SAECULII YK, owner of the Tokyo based Translation Company Japan Visit SAECULII for the latest professional case studies, articles and news on Japanese Translation Services
Copyright (C) SAECULII YK. All rights reserved. Reproduction of this article is permitted with inclusion of the "About the Author" reference as is (including text links, japan-translators.saeculii.com/english/info/contact.cfm), and this copyright information. Articles may not be altered without written permission from SAECULII YK.