Accurate pricing means you get quality, cost effective translations.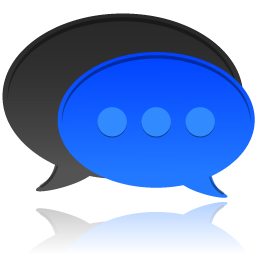 That is, you save money by not paying for what you don't need AND, more importantly, by getting the project done right first time round. Communicating translation requirements succinctly is that important.
The following type of request, which is made all too often, lacks detail opening the door for guess work by your provider that could result in steeper Japanese translation prices and rates than the project warrants.
"I want this translated into Japanese."
First, in order to communicate requirements unambiguously, you need to understand the project requirements. While this sounds obvious, in many cases projects are assigned not to the most qualified and experienced person, but to whomever may be available at the moment. Therefore, spend the necessary time so that you understand exactly what's required!
Second, communicate those requirements clearly and succinctly to your Japanese translation company. At the very least, your requirements should include:
Project description (e.g., translation for marketing brochure)
Target audience (e.g., business professionals)
Translation type (e.g., professional human translation)
Translation style (e.g., marketing style for persuasion)
Delivery date (e.g. 2013-09-03)
Other notes (any other relevant requirements & information)
(While fielding requirements clarifications from the translation company may seem tedious, if not an outright waste of time, the upfront effort will yield plenty of dividends down the road -i.e. reduced translation costs, improved quality & speedier turnaround- because the translation folks will know exactly what your requirements are from the go get!)
Third, in communicating those project requirements, be sure to let the professional Japanese translators know that you're available and approachable to handle new and developing issues. This is especially important when handling complex projects where it's not possible to anticipate every single eventuality before the project is launched. This simple action will ensure potential issues are nipped in the bud before they have a chance to balloon into budget busting problems.
Clear requirements communications give you much more than just cost effective Japanese translations by skilled & experienced translation professionals. Follow these simple steps and you'll be laughing all the way to the bank!


About the Author
Ivan Vandermerwe is the CEO of SAECULII YK, the owner of Translation Services Japanese to English Visit SAECULII for the latest professional case studies, articles and news on Japanese Translation Services
Copyright (C) SAECULII YK. All rights reserved. Reproduction of this article is permitted with inclusion of the "About the Author" reference as is (including text links, japan-translators.saeculii.com/english/services/japanese-translation-services.cfm), and this copyright information. Articles may not be altered without written permission from SAECULII YK.