This is one of those topics that's a veritable minefield, because the very nature of the topic runs the risk of offending and alienating some folks.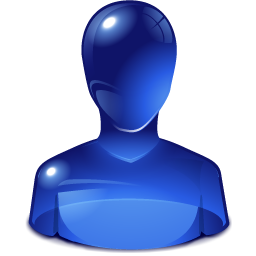 Typical response: Don't like my attitude, then shove it!
Still, in sharing a few of my experiences over many years delivering Certified translation Japanese-to-English, I'd like to show how your attitude factors into translation pricing. Naturally, there's no intent to offend anyone -- Simply sticking with the theme of this guide offering practical tips on how you can get quality & cost-effective translation :)
Let's jump right in with a few real-world examples.
Angry client
Client demands "Give me my quote right now!"

Close your eyes for a moment, and imagine a client storming into your office, throwing the documents you requested -without which an accurate quote could not possibly be generated- on your desk demanding an immediate quote (true story!).

Ok, you can open your eyes now.



Question

: Even if you were to oblige this client with a quote, would you share secrets of the trade to reduce service costs, or pull out those rumored discounts reserved for special customers (which, by the way, all companies have)? No, of course not!


High maintenance client
Translation companies can spot high maintenance clients out on the horizon. Not surprisingly, there are a few universal telltale signs:



Don't read information provided, preferring instead endless "just one more question" emails.
Request a translation quote; however, refuse to provide necessary materials to base the quote on.
Constantly revising project instructions & materials.
Provide a draft copy (work-in-progress) to "kick-off the translation process."


Translation companies are more than happy to work with clients, especially with first time consumers who can use a few pointers. And, they do.

Having said that, here's a simple illustration of the economics of a translation project. Two clients, a regular client and a high maintenance client order translation services. The regular client concludes the agreement in 3 emails (request quote, accept quote, confirms order with payment) for a total of 60 minutes (admin cost $50).

On the other hand

, it takes 12 emails - mostly unnecessary - to conclude an agreement with the latter for a total of about 3 hours (admin cost $150). Obviously, I'm sure you can understand this additional (admin) cost is going to be worked into the translation price & rates.
Now to the flip side of that coin. Ever been in a situation where you wanted to help someone, even though there was no possible benefit to oneself? If you're like most people, you almost certainly reflected on why you decided to offer a helping hand, so you'll probably know what I'm talking about.
Professionalism
Our Tokyo based Translation Services Japan recently fielded a request for Japanese translation for a drama script out of London. The potential client responded thanking the translation team for the free quote (many folks erroneously believe they're entitled to a free quote); however, our quote was beyond the project budget. Ultimately, attempts to negotiate a win-win deal didn't bear fruit because the budget was so incredibly low, we would've taken a loss given our focus on producing quality translations.

However, when the client asked where the project could possibly be translated on their shoe string budget, I didn't hesitate providing advice. Here's the reason why; This client showed appreciation and understanding, was courteous knowing the value of a simple thank you, and, above all, was

professional

.
Factor attitude into translation pricing; You benefit at the wallet!


About the Author
Ivan Vandermerwe is the CEO of SAECULII YK, the owner of Tokyo based Certified Japanese Translation Visit SAECULII for the latest professional case studies, articles and news on Japanese Translation Services
Copyright (C) SAECULII YK. All rights reserved. Reproduction of this article is permitted with inclusion of the "About the Author" reference as is (including text links, japan-translators.saeculii.com/english/services/japanese-certified-translations.cfm), and this copyright information. Articles may not be altered without written permission from SAECULII YK.