If you are reading this, chances are that you've figured out what you want to study, but you aren't quite sure how to make a career out of it yet.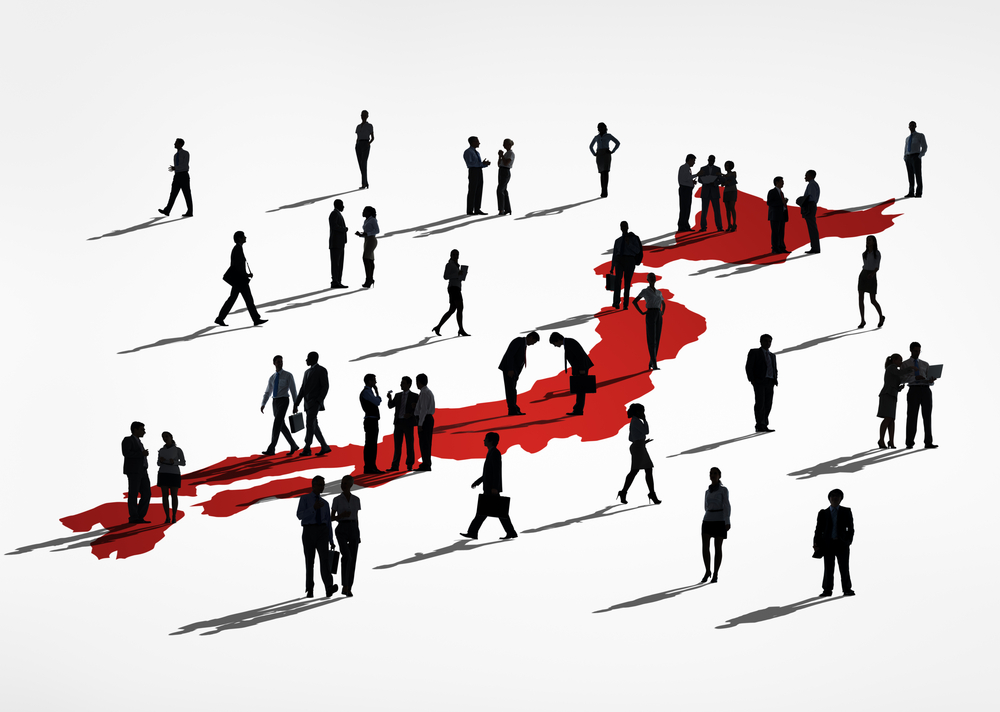 Image Courtesy of Shutterstock.com
Well, believe it or not, there are actually a lot of different fields that you can explore, although many of them will most likely have something to do with writing and translating the languages you are familiar with. In fact, translation will more than likely play a big role in your future, as there are many businesses who need help in this area.
Regardless, being a bilingual speaker of both English and Japanese can be very lucrative, and there are more than a few different ways to make money with your knowledge. In fact, deciding what kind of career you want to have is probably more important than anything else. Where and how you decide to work will define how you live your life, so be sure to make the choice that best reflects who you are and what you want out of life. With that in mind, let's take a look at some of the best industries for bilingual English and Japanese speakers.
Education
If you enjoy the concept of helping people to better themselves, this is definitely the career field you will want to consider over all others, although there are other options for helpful individuals. Just remember that being an educator can be a very difficult and stressful task, requiring many hours of preparation. If you want a less stressful job, it might be wise to consider another career.
Translation
When it comes to translating, you'll probably be spending a lot of time translating Japanese into English, as there isn't much demand for translating English into Japanese. That being said, this career is becoming increasingly dominated by freelance work, which can be a good thing if you aren't interested in a strict and regimented job. After all, as a freelancer, you could travel around the world with a laptop and complete your work on your own time.
Of course, freelance work typically doesn't pay as well as in-house work, but it is very open ended and it allows you to be in control of your own destiny. Thankfully, there are also businesses that hire in-house translators, and there are a lot of opportunities for Japanese to English translators. Whether you want to be in control of your career or you want to have something more concrete, Translation is an excellent field to consider.
Writing/Speaking
As with translating, writing and speaking Japanese can offer very lucrative careers for either freelancers or in-house workers. Depending on what you would rather do, you could end up sharing Japanese culture with the world by writing books or helping Japanese speaking customers who want to speak with someone familiar with their language.
Industries for Japanese writers and speakers vary from Telecommunications and Marketing to Entertainment and Journalism. If you like to help people but you don't want to be an educator, being a Japanese speaker can still be a very valuable skill in certain fields. On the other hand, writing about and translating the differences between western and eastern cultures is also very important, and many people would prefer a career in that field.
Finding the Perfect Fit
It's not always easy to figure out exactly what you want to be doing with your life, but thanks to the variety of options that bilingual Japanese and English speakers have, there will always be opportunities to try something else. Above all, you should try to find a career that you will be comfortable with, because you're most likely going to be spending a lot of time in that job. No matter what you decide to do, rest assured that there are plenty of lucrative opportunities for skilled bilingual speakers. Let the kanji be your guide in one of these excellent industries.


About the Author
Megan Ritter is a graduate student at USC and a professional web journalist. Follow her @megmarieritter

Copyright (C) Megan Ritter. All rights reserved. Reproduction of this article is permitted with inclusion of the "About the Author" reference as is (including text links, @megmarieritter), and this copyright information. Articles may not be altered without written permission from the author.