Many translation companies and agencies offer Machine Translation (MT) as free online translations, free language translation, and simply free translation. The Babel Fish Translation service by Altavista is powered by Systran (maker of machine translation software).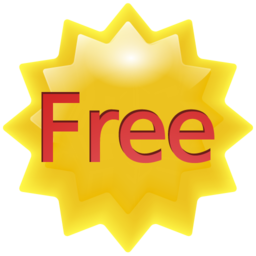 Is machine translation right for your Japanese translation project, though?
Select a short sentence - 2 at the most - and run it through the Babel Fish Translation (babelfish.yahoo.com):
Paste your source text into the input box labeled Translate a block of text.
Select the English to Japanese translation option from the dropdown box labeled Select from and to languages.
Click the button labeled Translate.

You have a free Japanese translation!
But is this right for your translation project? Complete the exercise to find out:
Select and copy the translated Japanese text from the top input box.
Paste the translated text into the input box labeled Translate again.
This time, select the

Japanese to English

translation option from the dropdown box labeled Select from and to languages.
Click the button labeled Translate.

Essentially, what we've done here is simply reversed the translation back into English. Click here for a graphic illustration of this exercise
Accuracy estimates vary greatly depending on who is researching (30%) and who is selling (98%) machine translation software. Our research indicates 70% is a fair assessment for machine translation accuracy. And, this is another fact machine translation software vendors conveniently forget to mention:
Accuracy is defined by WORD translation (i.e. word recognition), not by sentence, or contextual, translation.

From a perspective of nearly 2 decades of professional Japanese translation experience, machine translation is efficient in looking up dictionary terms (meaning of words). In most cases, I find it is much more productive to simply do the translation myself.
I definitely would not use machine translation for business or anything remotely requiring accuracy.

Wall Street Journal (2002)

Translation by its very nature represents everything that is human -- Thought! Translation is a uniquely human activity that requires enormous language skills and subject matter (i.e. finance, legal, medical etc) expertise with years of experience.
Machine translation offered free is most effective in the following situations:
Fields with highly limited ranges of vocabulary and very simple sentence structures.
For "gisting" or, to get the general meaning (gist) of a document.

Machine translation is useful for translation projects that have ALL the following project requirements:
Internal consumption.
Limited budget.
Short turn-around.
Quality is not important.

As you can see, while the cost may be right, machine translation is not a credible business translation solution where translation quality, as measured by accuracy of sentence (context), is paramount -- Definitely NOT a substitute for professional translation.


About the Author
Ivan Vandermerwe is the CEO of SAECULII YK, the owner of Japan Translation Services Tokyo Visit SAECULII for the latest professional case studies, articles and news on Japanese Translation Services
Copyright (C) SAECULII YK. All rights reserved. Reproduction of this article is permitted with inclusion of the "About the Author" reference as is (including text links, japan-translators.saeculii.com/english/services/japanese-translation-services.cfm), and this copyright information. Articles may not be altered without written permission from SAECULII YK.