Translation service satisfaction is the 3rd most important criteria when purchasing professional translation, ranking in at 90%.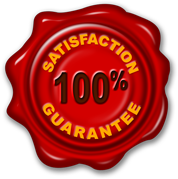 That statistic comes from a landmark translation industry survey conducted over 15 years ago in Canada.
But, what is translation service satisfaction? This is a subjective term, very much resting in the eye of the beholder…that is, no two people will have the same sense of satisfaction from their experience ordering professional Japanese translation. That's the reason why it is important to look at what you get when paying for translation services.
Essentially, you're paying for a product (translation) AND a service (product delivery). Therefore, quality of translation product & quality of translation service are the metrics by which you can measure satisfaction. This translation guide, developed by translation professionals with decades of experience, will help ensure your complete satisfaction ordering Japanese translation.
Don't have time for the details? Get the Translation Service Satisfaction Checklist

Click for the Professional Japanese Translation Guide Overview
Translation Articles
Read more translation service satisfaction articles


About the Author
Ivan Vandermerwe is the CEO of SAECULII YK, owner of the Tokyo based Japanese Translation Agency Visit SAECULII for the latest professional case studies, articles and news on Japanese Translation Service
Copyright (C) SAECULII YK. All rights reserved. Reproduction of this article is permitted with inclusion of the "About the Author" reference as is (including text links, japan-translators.saeculii.com/), and this copyright information. Articles may not be altered without written permission from SAECULII YK.