August 6, 1945 is, of course, when the USA ushered in the nuclear age with the atomic bombing of Hiroshima.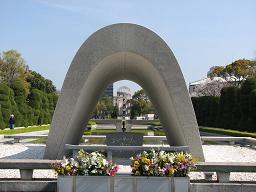 from i748.photobucket.com
This year is the seventieth anniversary.
Did you know that Little Boy, the atomic weapon dropped on Hiroshima, went from theoretical to reality in just 90 days? Read more about this extraordinary endeavor here
And, equally extraordinary was Japan's own nuclear weapons program during the war
Since Hiroshima is located in, well, Japan, we generally assume that the victims were all Japanese. This is not true, though. A number of other nationalities were also hibakusha, or atomic bombing victims. The largest number of non-Japanese victims were Koreans numbering 20~30,000, with 600 still alive today in "Korea's Hiroshima", Hapcheon. Apart from the Koreans, Japanese-Americans, British Common Wealth and Dutch prisoners of war are also listed as victims.
Tsutomu Yamaguchi is officially recognized as a niju hibakusha, or a double survivor of both the Hiroshima and Nagasaki bombings. Find out more about this fascinating story on Wikipedia
Speaking of double, Jacob Beser, a radar and electronics specialist was the only man to have flown both bombing missions over Hiroshima and Nagasaki. Read this original copy of the operations for that fateful mission for more trivia on one of the most momentous events in human history.
Finally, with the fading of the war generation, it is important to remember and honor the lives and stories of those that will, sadly, never make it into the history books. Memoires of Japan 1946 (A People Bowed But Not Broken) is the biography of a young British army officer stationed in Japan shortly after the atomic bombings. The Japanese version of Memoires of Japan 1946 was translated by SAECULII Japanese Book Translation Service.


About the Author
Ivan Vandermerwe is the CEO of SAECULII YK, the owner of Tokyo based Japanese Translation Company Visit SAECULII for the latest professional case studies, articles and news on Japanese Translation Services
Copyright (C) SAECULII YK. All rights reserved. Reproduction of this article is permitted with inclusion of the "About the Author" reference as is (including text links, japan-translators.saeculii.com/english/info/contact.cfm), and this copyright information. Articles may not be altered without written permission from SAECULII YK.