A couple of months ago we blogged about Mr Mohammad Soleimani Nia being imprisoned in Tehran's notorious Evin prison since January 2012 without charge.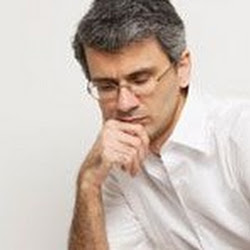 After being released from prison on the promise of ending his hunger strike, he has disappeared under mysterious circumstances. Read the CNN article for an update on Soleimani Nia's plight.
Please help keep this issue in the spotlight until a fellow translator -- Mohammad Soleimani Nia -- is once again free. Much appreciated!
(There are many venues online where you can lend your voice to a just cause.)
UPDATE (2016-05-31)
Since this article was posted a couple of years ago, no new new information has come to light on Mr Mohammad Soleimani Nia plight. If you have any information regarding Mr Mohammad Soleimani Nia, please let our readers know by simply leaving a comment or sending us an email. (Please note that due to the sensitivity of the topic we may not be able to post all information received.)


About the Author
Ivan Vandermerwe is the CEO of SAECULII YK, the owner of Tokyo based Translation Agency Japan Visit SAECULII for the latest professional articles and news on Japanese Translation Services
Copyright (C) SAECULII YK. All rights reserved. Reproduction of this article is permitted with inclusion of the "About the Author" reference as is (including text links, japan-translators.saeculii.com/), and this copyright information. Articles may not be altered without written permission from SAECULII YK.