That is if you don't want to be denied boarding at your country of departure, or worse denied entry at your country of destination, as happened to my family.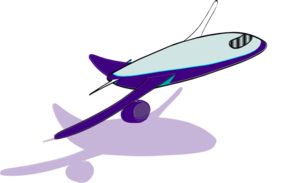 (And, although this article is headlined for our Japanese customers, know that anyone traveling international with children -regardless of country of departure or destination- should read this article to be prepared for the unexpected.)
Before we get into the details of this incident, let me first clarify that I'm not talking about passports & letters of consent, personal legal documents that have traditionally seen you cross international boundaries without any hassles. No, folks --
We're now in a whole new era altogether!
The first sign that something was amiss came right at our boarding call at Tokyo International Airport, more commonly known as Haneda Airport. A Cathay Pacific representative --in fact, the very same check-in counter girl that handled our check-in not 2 hours earlier-- suddenly appeared at our side as we were making our way to the departure gate. The understatement that followed was no less of a bombshell:
There is a problem with your boarding she declared.
The problem, as it turns out, was that 
My wife and I did not have any personal documentation to prove that our daughter was, well, our daughter!
Without that crucial documentation, the Cathay Pacific representative informed us that, since we would be denied entry at our final destination, South Africa, the airline could simply not allow us to board. 
The intent of this law is aimed at combating human trafficking and child abductions, which has become a global epidemic in recent years. Here are those Regulations for children travelling to SA And, here's the part that you want to pay attention to:
"In terms of the new regulations, when parents are travelling with a child they need to produce an unabridged birth certificate that shows the names of both parents. In cases where the certificate is in a language other than English, it must be accompanied by a sworn translation issued by a competent authority in the country concerned."
The critical information in this passage is familial relationship (i.e. name of both parents), sworn or certified translation Japanese-to-English, and by a competent authority in Japan.
As such, there actually are several documents you can get from your local ward (municipal) office that meet these requirements:
NOTE*
The Certificate of Birth (Shusseishomeisho), normally issued together with the Notification of Birth, only shows the mother's name, and, being an abridged document, may not per the regulation above be appropriate for travel purposes.
Seems straight forward enough, right?
Well, sometimes you'll run into problems, as we did. Cathay Pacific recommended we translate the Family Register (Koseki Tohon) or the Notification of Birth (Shussei Todoke) which show complete familial relationships. However, these documents could only be issued in my wife's Permanent Domicile (Honseiki) and not in Tokyo where we live -- We just did not have the one week it would take to get those documents.
The Certificate of Birth Registration (Shussei Todoke Jurishomeisho), however, included familial relationships AND it was to be had at our local ward office. For good measure, we also had the ward office issue a Residence Certificate (Jyuminhyo), since it contained similar information.
The next step is certified translation by a competent authority in Japan. Well now, why would I not use the same Certified Translation Services in Tokyo Japan that I provide our customers! Our documents were accepted, and we made a belated departure for South Africa without any further drama.
The intent of this law is certainly good -- That is, unless you're into abducting children! Problem I have, though, is the implementation. 
My daughter's passport lists her mother (my wife), who she was traveling together with. Indeed, the local ward office could not understand the need for additional documentation given that the required information was already listed in the child's passport -- Neither could I…Second, I had already traveled to South Africa with my daughter 3 years earlier meaning there's a record of us entering and departing that country without any Interpol alert issued for a child abduction or a warrant issued for a child abductor. Finally, stuff happens in life; there were extenuating circumstances in our sudden and unplanned trip, the funeral of a direct family member.
Really good laws consider the complete picture. 
As it were, we literally walked off the plane into a funeral. And, although we departed only 2 days later than initially planned, the cost of re-booking flights, un-necessary transportation to the airport, and getting the documents & certified translation was an eye watering US$850. You can avoid these additional costs traveling international with children with the right personal legal Japanese documents translated and certified English.
And, no parent wants to witness the sight of their child going into meltdown as the plane that they're supposed to be on is pulling away from the apron…
DISCLAIMER:
Regulations change all the time; therefore, it is important to contact the embassy of the country you will be flying to for the latest regulations, each time you fly.


About the Author
Ivan Vandermerwe is the CEO of SAECULII YK, the owner of Tokyo based Japanese Certified Translation Visit SAECULII for the latest professional case studies, articles and news on Japanese Translation Services
Copyright (C) SAECULII YK. All rights reserved. Reproduction of this article is permitted with inclusion of the "About the Author" reference as is (including text links, japan-translators.saeculii.com/english/services/japanese-certified-translations.cfm), and this copyright information. Articles may not be altered without written permission from SAECULII YK.