Integrated translation solutions are the broad range of Japanese language skill sets, across multiple disciplines, which we bring to bear on your translation projects.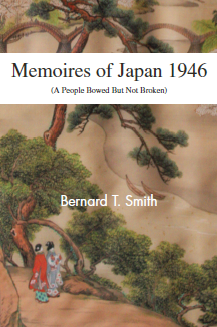 Case Study Details
| | |
| --- | --- |
| Client | Sakkam Press Limited |
| URL | www.sakkampress.com |
| Solution | English Japanese Book Translation |

Case Study Summary
Sakkam Press Limited contacted Tokyo Translation Services Japan for the English to Japanese translation of Memoires of Japan 1946 (A People Bowed But Not Broken) by Bernard T. Smith.

UPDATE: 2015-04-30
The Japanese edition of Memoires of Japan 1946 has now been deposited with Japan's National Diet Library

Click the links below for more information:
(The National Diet Library is similar in purpose and scope to the U.S. Library of Congress.)

Read the complete Translation Case Study: Contextual and Cultural Cohesion for Depth, Nuances and Sensitivities as Intended


About
SAECULII YK is the owner of the Tokyo based Japanese Translation Company Visit SAECULII for the latest professional case studies, articles and news on Japanese Translation Services
Copyright (C) SAECULII YK. All rights reserved. Reproduction of this case study is permitted with inclusion of the "About" reference as is (including text links, japan-translators.saeculii.com/english/info/contact.cfm), and this copyright information. Case studies may not be altered without written permission from SAECULII YK.