According to this BBC article the New Zealand government will resettle the Afghan interpreters and their families who have been working with New Zealand's troops over the past decade.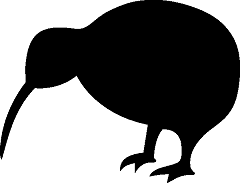 These interpreters have been threatened by the Taliban, and there is concern for their safety after coalition troops withdraw.
New Zealand's Defence Minister Jonathan Coleman sums up a nation's gratitude for helping keep the country's troops safe:
Offering assistance to current interpreters employed by the government reflects the view that New Zealand should demonstrate a duty of care to this group
Question got to ask yourself is, why do Afghan interpreters with British and American forces have to fight to stay in these countries?


About the Author
Ivan Vandermerwe is the CEO of SAECULII YK, owner of Japan based Translation Company Tokyo Visit SAECULII for the latest professional articles and news on Japanese Translation Services
Copyright (C) SAECULII YK. All rights reserved. Reproduction of this article is permitted with inclusion of the "About the Author" reference as is (including text links, japan-translators.saeculii.com/english/info/contact.cfm), and this copyright information. Articles may not be altered without written permission from SAECULII YK.