In its generic, form "Official Translation" is an exceedingly vague term.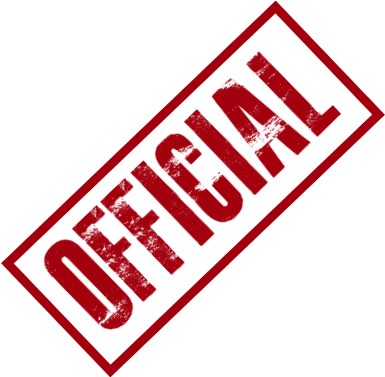 Fact of the matter is there is no international consensus as to what exactly an "official translation" is, neither is the translation industry itself a source of clarity in providing a unified definition. Indeed, many translation companies erroneously advertise official translation as certified translation!
So, what's the lowdown on official translation?
Translation for official purposes comes in two flavors:
The keyword here is "official purposes".
This could mean personal legal documents, such as a birth certificate or residence certificate, submitted for an immigration application, or it could mean company documents, such as Articles of Incorporation, required by courts and banks, etc.
If you've followed the article, then you already know more than most translation industry "professionals"! But, before you reach out to your translation service provider, know that this can be an extremely complex issue to navigate. Bookmark this page, we'll be fleshing out the details of exactly what is Certified Translation and Legalized Translation.
And, finally, I would like to leave you with our oft repeated mantra:
Save yourself time, money and energy by getting your facts directly from the official authority (i.e. organizational level) that will be evaluating your documents.
Need certified translation Japanese English? Click here for Certified Japanese Translation FAQs


About the Author
Ivan Vandermerwe is the CEO of SAECULII YK, the owner of Japanese Certified Translation Service Visit SAECULII for the latest professional case studies, articles and news on Japanese Translation Services
Copyright (C) SAECULII YK. All rights reserved. Reproduction of this article is permitted with inclusion of the "About the Author" reference as is (including text links, japan-translators.saeculii.com/english/services/japanese-certified-translations.cfm), and this copyright information. Articles may not be altered without written permission from SAECULII YK.