Dealing directly with English Japanese translation clients everyday, I often get to witness the age old adage penny wise pound foolish.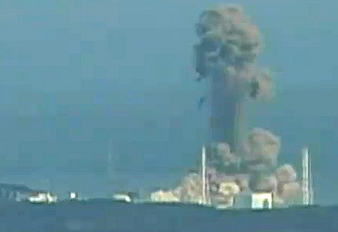 Lessons from Fukushima
Read complete article: Over emphasis on translation costs can be, well, costly
That is, relentless pursuit of cost can, and will, sink your translation project.
Real world example
I was positively thrilled when the project manager of the financing arm of a luxury motorcar brand confirmed a quote for a challenging Japanese English translation and localization project. However, the client called a couple of days later to cancel our services, apologizing profusely. 10 days after that this project manager called again despairing at the quality of service provided by the preferred translation vendor -- His team of professionals flown in from Germany would be back in Tokyo in 2 weeks, and could we provide our services then? After another round of endless haggling, this too was, however, ultimately canceled!
Let's do a quick 'n dirty costing of this self defeating behavior:
Weeks of haggling - certainly cost more than a couple of hundred bucks.
One unnecessary round trip for a team of four - USD12,355 (Berlin Tokyo Economy Class).
Team's lost productivity - USD8,624 (average finance and IT professional hourly rate on payscale.com calculated based on 7, eight hour days for a team of 4 professionals).
Impact on sales of repeatedly delayed project - (This project was for the Japanese translation and localization of a web based motorcar financing and leasing application.)

This kind of self defeating behavior manifests itself too often in companies where there is an over emphasis on cost reduction.
(The never ending story: This company contacted us again about 2 years later requested our services. You guessed it - The response was an emphatic no!)
Why chasing the deal can be costly
The result of excessive emphasis on reducing costs will, if not doom your project outright as in the example above, ensure a translation project riddle with errors negatively impacting your bottom line. This happens when translation service providers are forced to:
Cut corners during the translator evaluation process resulting in unqualified translators on the project.
Bring low cost non-native translators onto the team producing unnatural, or stilted, translation.
Employ automated machine translation (MT) that more often than not produces gibberish.
Cut back, or skip altogether, the proof-checking process allowing errors to go to print undetected.

If the deal sounds too good to be true, it probably is…
The math behind the diminishing returns of offshore costs centers
Gosh, do offshore cost centers have a deal for you! Here's what a trial for?Japanese translations revealed about the business model of cost centers. They use:
Unqualified native Japanese translators that can't find work in Japan, or
Non-native translators

Neither could complete a translation (localization) project according to your quality expectations. Both would produce errors that seriously impact your bottom line.
Applying the lessons of Fukushima to translation
Similar to the Fukushima disaster, which was ultimately caused by relentless pursuit of cost, over emphasis on cost reduction can lead to counter productive results that will end up costing your company considerably more than the cost of a quality translation solution for your projects.
Read complete article: Over emphasis on translation costs can be, well, costly


About the Author
Ivan Vandermerwe is the CEO of SAECULII YK, the owner of Tokyo based Translation Service Japan Visit SAECULII for the latest professional articles and news on Japanese Translation Service
Copyright (C) SAECULII YK. All rights reserved. Reproduction of this article is permitted with inclusion of the "About the Author" reference as is (including text links, japan-translators.saeculii.com/english/services/japanese-translation-services.cfm), and this copyright information. Articles may not be altered without written permission from SAECULII YK.