Windows 10 is out - has been out for a while, now!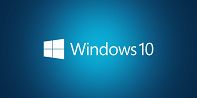 Does this update cover your baby, too?
Now all you need to worry about is the security of your translation materials…and just about everything else stored on your new computer.
Read this analysis of Microsoft's updated Privacy Policy and Service Agreement. Of particular interest is the following:
We will access, disclose and preserve personal data, including your content (such as the content of your emails, other private communications or files in private folders), when we have a good faith belief that doing so is necessary to…
Oh, and users are OPTED IN by default.
That means Microsoft can, and probably will at some point, access your materials done by a translator using Windows 10. What should you do to ensure the security of your materials?
Fortunately, there are a couple of things you can do when engaging the services of a professional translator:
Ask your translation services if they are using Windows 10.
If they are, then ensure they're aware of this problem -Yes, it's a problem- and, more importantly, that they have taken the appropriate measures to ensure the security of your valuable materials.
Here are the step-by-step instructions you'll need to be familiar with so you can be sure the Japanese translation agency has implemented the correct security measures necessary to protect your materials.
Naturally, if you plan on upgrading to Windows 10 yourself, you should implement these measures too!


About the Author
Ivan Vandermerwe is the CEO of SAECULII YK, the owner of Tokyo based Translation Agency Japan Visit SAECULII for the latest professional case studies, articles and news on Japanese Translation Service
Copyright (C) SAECULII YK. All rights reserved. Reproduction of this article is permitted with inclusion of the "About the Author" reference as is (including text links, japan-translators.saeculii.com), and this copyright information. Articles may not be altered without written permission from SAECULII YK.