In the first part of this article, I looked at points to be careful of when deciding whether to take a Japanese translation job at all.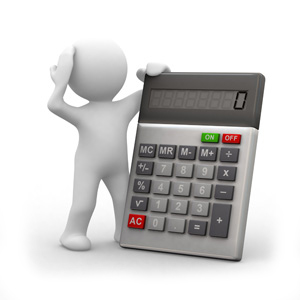 In this week's article, I will address some points to note when quoting for work. This also includes, of course, when you are deciding whether or not to accept the offered rate.
As mentioned in the first part of this article, it is a good idea to make it standard practice to view the source document, or a sample of it, in advance. The time you spend on the work (and, therefore, the price at which it makes business sense for you to do the work) will differ depending on the complexity of the work.
You should also consider whether you will be expected to format the document or to add numbers to tables, which the end-user often does not expect to pay for but will be time-consuming for you nonetheless. In case you are expected to do this, you should negotiate with the translation company whether they can add a formatting charge on top of the normal rate.
As you gain experience as a Japanese translator, you will learn what things are time-consuming. For example, using translation software, such as Trados, means that you will not need to do formatting. However, if the source text is heavily formatted, this may lead to a huge number of tags in the Trados document. Working with these tags can be very laborious, and this effort must be considered when you quote for a job.
Lastly, beware of the fact that some unscrupulous companies may use the fact that a character count is not readily available for certain formats, such as images and PDF files, to persuade you to accept an unreasonably low flat rate for a job. Although time-consuming in the beginning, it is worth taking the trouble to count the characters yourself, even roughly, to make sure the fee is within your normal range.
In conclusion, many translation companies/end-users will offer you a job based on a set number of characters for a certain fee. Note, however, as described above, not all characters are equal and it is important to carefully estimate the total effort required in a job before setting, or agreeing to, the price for the work.


About the Author
Simon Way is a contributing author to SAECULII YK, the owner of Translation Services Japan, Tokyo Visit SAECULII for the latest professional case studies, articles and news on Japanese Translation Services
Copyright (C) SAECULII YK. All rights reserved. Reproduction of this article is permitted with inclusion of the "About the Author" reference as is (including text links, japan-translators.saeculii.com/english/services/japanese-translation-services.cfm), and this copyright information. Articles may not be altered without written permission from SAECULII YK.