Translation turnaround is essentially a function of quality & cost.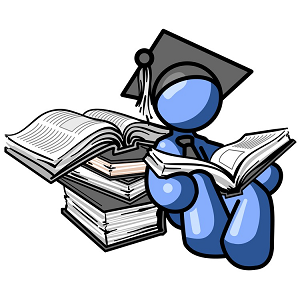 That is, an approach oriented towards quality & cost will naturally AND without much additional effort on your part reduce turnaround time on translation projects!
Let's jump right in! Here's what essentially is a summary of the quality & cost guides from the perspective of translation turnaround:
Use professionals for professional results
Professional Japanese translators, who have the right tools, are trained and experienced to work fast and efficiently.

Using non translation professionals such as bilinguals and language students may seem like a good idea cost wise:

however

, you're not very likely to get that quick turnaround, at least not error free!


Use the right professional translation services
This requires a thorough understanding of your project requirements. Using, for example, Japanese translation company uniquely capable of meeting your translation requirements in terms of project size and complexity, technical (subject matter) expertise, project management system and ongoing relationship will ensure you get fast delivery of translation materials. That said, upfront research on translation firms is essential.

The alternative is multiple vendors who probably need to outsource your project leading to slipped deadlines and endless excuses.


Plan your translation project in advance
Obviously, project planning must be preceded by a thorough understanding of project requirements -- How can you plan if you don't know what to plan for? Even the most rudimentary plan, thought, will lead to seamless project execution reducing turnaround.



In addition

, the simple act of planning your project will answer the following questions that definitely reduce, if not slash, turnaround time:



Does it absolutely need to be translated into Japanese or English?
Eliminate redundant content and content that does not apply to your target audience.


A picture really is worth a thousand words!
Replace unnecessary content with a simple image or series of images that achieves the same purpose. Often times this simple approach will eliminate many pages of needless content.


Finalize your content BEFORE engaging a translation company


Sarcasm alert!



Want to spin your wheels on endless revisions and see a 14 day project balloon into a 6 month long nightmare? Then send the translation firm a work-in-progress, a draft!

BONUS: Quality takes a nose dive, and never-ending revision costs will bust your budget wide open...Real World Example: Winging it -- No project management for translation or localization



Quick & Fast Turnaround -- It's all about preparation!
Preparation allows for the seamless execution of your translation project plan.

First, do what you can do to prepare for the project using the pointers provided above. Then, contact and ask the Japanese translation professionals for their input. That is, translation companies benefit from your preparedness with cost savings which they can pass on to you, and, therefore, will be more than willing to provide you with helpful pointers.
In summary, boost translation project turnaround by focusing on translation quality & cost.


About the Author
Ivan Vandermerwe is the CEO of SAECULII YK, the owner of Japan, Tokyo based Japanese Translation Company Visit SAECULII for the latest professional case studies, articles and news on Japanese Translation Services
Copyright (C) SAECULII YK. All rights reserved. Reproduction of this article is permitted with inclusion of the "About the Author" reference as is (including text links, japan-translators.saeculii.com/nglish/info/contact.cfm), and this copyright information. Articles may not be altered without written permission from SAECULII YK.