Translation quality is, according to a groundbreaking 20-year-old translation industry study, the most important criteria for clients' translation needs ranking in at 98%.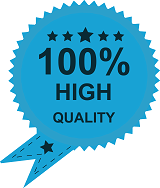 Quality, which is defined as a product or service free of deficiencies, in translation is measured by accuracy i.e. number of (lack of) errors.
This translation guide has been designed and created by professional Japanese translators to help you get high quality Japanese translations that guarantee the success of your translation projects, every single time.
Don't have time for the details? Get the Translation Quality Checklist


Click for the Professional Japanese Translation Guide Overview
Translation Articles



About the Author
Ivan Vandermerwe is the CEO of SAECULII YK, the owner of Tokyo based Translation Company Japan Visit SAECULII for the latest professional case studies, articles and news on Japanese Translation Services
Copyright (C) SAECULII YK. All rights reserved. Reproduction of this article is permitted with inclusion of the "About the Author" reference as is (including text links, japan-translators.saeculii.com/english/info/contact.cfm), and this copyright information. Articles may not be altered without written permission from SAECULII YK.