If you've read this article series, Translation: Are You Costing Your Company Money?, you may have identified an underlying theme from the real world examples in each article.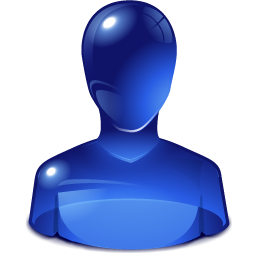 Read complete article: Who's on your translation team?
A quick re-cap:
In article 1, a ridiculous 3 day turn around on a translation job so large a whole department of translation professionals could not have managed.
In article 2, a two-week English Japanese translation project turned into a 6 month nightmare.
In article 3, self-defeating behavior that scuttles projects before they even get off the ground.
The underlying theme is personnel -- A SOMEBODY who is not the right person for the task at hand.
Yet, this happens more often than one would think. Here's an example I ran across on a blog doing SEO research the other day.

A wealth of information is to be had from this seemingly simple blog post.
We know whatever product or service this company is selling, it's valuable enough to offer a free trip to Sin City. And, they put a clueless person in charge of SEO (search engine optimization marketing)…!? Now, don't get me wrong. I'm sure this person is a quick study; but, this is beside the point. In SEO, even seasoned professionals have their work cut out for them. This is simply not the situation to cut one's teeth on SEO!
And this gets to the heart of the theme of this article series: How is it possible that 80% of global firms, generally being staffed with exceptionally bright, skilled and experienced people, lose revenue due to translation errors? The answer is pretty straightforward:
Unless you employ the right personnel for the right task, even exceptional personnel with the right tools at their disposal will drop the ball.

There's really no need for companies to lose revenue due to something that can be as easily eliminated as translation errors. As a consumer of translation, using the right people for the right task will ensure you don't lose money for your company. If you intend to handle the translation yourself, ensure this happens. If you use a professional translation service, ensure this happens.



About the Author
Ivan Vandermerwe is the CEO of SAECULII YK, the Tokto based Certified Translation Services Japanese to English Visit SAECULII for the latest professional case studies, articles and news on Japanese Translation Services

Copyright (C) SAECULII YK. All rights reserved. Reproduction of this article is permitted with inclusion of the "About the Author" reference as is (including text links, japan-translators.saeculii.com/), and this copyright information. Articles may not be altered without written permission from SAECULII YK.