Getting the translation quote or estimate right is one of the easiest methods to a quick translation turn-around.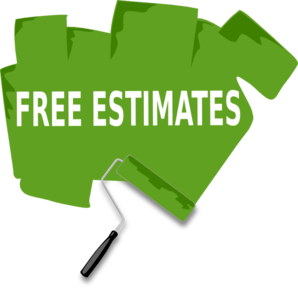 That's right - No need to demand "ASAP"!
Unfortunately, all too often, folks falter at the outset.
This section of the guide on translation assumes you already have:
A solid understanding of your translation project requirements to identify the right Japanese translation company for your project
Here, we look at the actual quote itself.
Translation quotes are, or at least should be, free; however, this does not mean that translation companies freely give out translation quotes! That is, due to the cost of generating a quote, translation companies use an established process to determine which of the many inquiries they get are serious inquiries likely to result in a firm order. Interestingly, that very process also results in an efficient, fast turnaround for you. Fundamental in this process are the following two questions.
Have project requirements been clearly communicated?



"I need Japanese translations. Can you issue a quote for cost and turnaround?"

Obviously, this inquiry speaks volumes for the lack of project requirements understanding and/or clear communications. From the translation company's perspective this means endless back & forth emails & phone calls teasing out the requirements.

(Indeed, our Translation Company in Japan has on many an occasion found the actual translation turn-around was a fraction of the time compared with getting all the project requirements!)

You get a faster translation turnaround when you have a handle on translation project requirements AND communicate those requirements clearly.


Have the necessary materials been provided to base an accurate quote on?



"Once I get an estimate on this sample material, I will send the final draft for translation."

Ok, this is one of those inquiries -which by the way are all too common- that'll probably not get a second look.

Here's the reason why

:



Sample materials are irrelevant -- Issuing a quote is a waste of resources because a second quote will need to be issued when the actual project materials are provided.
As mentioned previously, there is a cost to translation companies associated with issuing quotes -- Why issue 2 quotes at double the cost?
Issuing a quote on translation materials unseen is a nightmare waiting to unfold -- Why would translation companies commit to a project that could, and probably would, end up costing them more as the details become available after the fact?



Naturally, sometimes there are valid reasons for not wanting to provide required information and materials upfront, such as

privacy and security concerns

. This is where you have the option of a non-disclosure agreement (NDA) -- Use it!

Don't be shy about providing your translation materials for a quote; You benefit with an accurate & meaningful quote, and quick turnaround.
Translation quotes are fairly straight forward usually completed within an hour, provided all the relevant project materials for are provided and requirements are communicated succinctly. That means your project gets out the door faster and comes back faster - Fast Turnaround.


About the Author
Ivan Vandermerwe is the CEO of SAECULII YK, the owner of Tokyo based Translation Service Japan Visit SAECULII for the latest professional case studies, articles and news on Japanese Translation Services
Copyright (C) SAECULII YK. All rights reserved. Reproduction of this article is permitted with inclusion of the "About the Author" reference as is (including text links, japan-translators.saeculii.com/english/services/japanese-translation-services.cfm), and this copyright information. Articles may not be altered without written permission from SAECULII YK.