This is an update on an article we did a while back titled Taking care of the Afghan interpreters - Got to Love the Kiwis!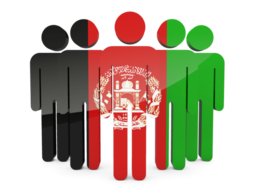 Australia, Canada, New Zealand and the USA all have special asylum programs for the Afghan interpreters embedded with their troops. These programs are in recognition of the fact that the Taliban will slaughter these brave folks for aiding the enemy, or infidels, once NATO pulls out of Afghanistan. Indeed, many have already been severely wounded or killed.
"We have an obligation to look after them"
General John Allen
And, yet, the British steadfastly refuse to set up an asylum program to protect the very people that make the British mission in Afghanistan possible, preferring instead a "case-by-case" approach. Read the full article here on the BBC
Arguing that these interpreters help keep British troops safe is not a stretch of the imagination by any measure! Here's the real issue, though:
When Britain finds itself in the next far flung war, you can bet the local interpreters are going to think twice before signing up with the British army. In other words, the army is shooting itself in the foot...
You've got to wonder what's up with the Brits?


About the Author
Ivan Vandermerwe is the CEO of SAECULII YK, the owner of Tokyo based Japan Translation Service Visit SAECULII for the latest professional case studies, articles and news on Japanese Translation Services
Copyright (C) SAECULII YK. All rights reserved. Reproduction of this article is permitted with inclusion of the "About the Author" reference as is (including text links, japan-translators.saeculii.com/english/services/japanese-translation-services.cfm), and this copyright information. Articles may not be altered without written permission from SAECULII YK.