We've said it before here -- In machines translation you get what you pay for!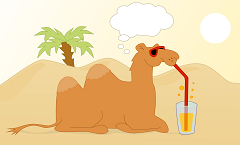 Takeda Random House Japan Co., Ltd has been forced into bankruptcy with 930 million yen in liabilities. Although the company has seen falling revenues for a number of years due to lackluster performance of the publishing industry, it seems the use of machine translation in a publication was the proverbial straw that broke the camel's back.
Here's a Japanese English translation of that news article on News 47:
Publisher Takeda Random House Japan Co., Ltd Bankrupt, Liabilities of 930 million Yen

It was reported on 17 December that Takeda Random House Japan Co., Ltd was authorized by the Tokyo District Court to enter bankruptcy proceedings. According to Tokyo Shoko Research Ltd the ruling was handed down on 12 December. Takeda's total liabilities are 926 million Japanese yen.

Random House Inc and Kodansha Ltd established Random House Kodansha Co., Ltd through a joint venture in 2003. The joint venture was dissolved in 2010, and the company's name changed to Takeda Random House Japan Co., Ltd.

In August 2011, the discovery of numerous unedited machine translation passages in a biography of physicist Albert Einstein lead to a recall.
(The original news article has been removed from the Web; however, the following article in Japanese provides pretty much the same information – Click here)
The company's spiraling economic fortunes over the last couple of years -- and no doubt the marketing hype of machine translation vendors -- almost certainly provided the impetus to forsake Japanese human translation for cheap machine translation. Any savings Takeda initially achieved have been totally wiped out, as has the company itself!
Unfortunately, too many folks realize too late that machine translation (MT) is never a credible solution for professional Japanese translation.
(This translation article was originally publish in 2013 on the SAECULII &DISCUSS Translation Blog.)


About the Author
Ivan Vandermerwe is the CEO of SAECULII YK, the owner of Translation Services Japan Visit SAECULII for the latest case studies, articles and news on Professional Translation Services
Copyright (C) SAECULII YK. All rights reserved. Reproduction of this article is permitted with inclusion of the "About the Author" reference as is (including text links, japan-translators.saeculii.com/english/services/japanese-translation-services.cfm), and this copyright information. Articles may not be altered without written permission from SAECULII YK.