Few people would recognize this World Heritage listed great, which means "the smoke that thunders".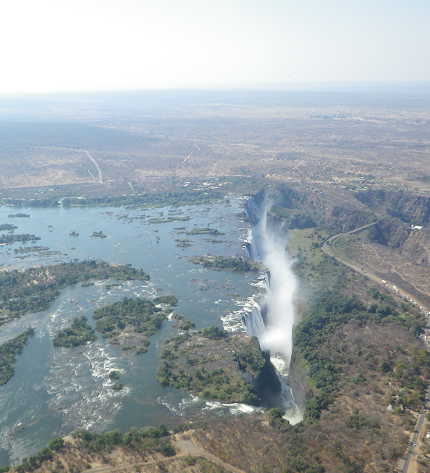 Victoria Falls, commonly Vic Falls to locals, is the moniker that rings a bell for most folks.
Scottish missionary and explorer David Livingstone, believed to be the first European to view the Mosi-oa-Tunya falls in November 1855, named his 'discovery' in honour of the British monarch Queen Victoria. However, never having ventured farther south than France and Italy, Queen Victoria never even set eyes on Mosi-oa-Tunya. Are there many honours as undeserving as this?
This is not a political rant against colonialism. And, even if in some quarters it perhaps were seen as such, it would hardly be original. In 2013 the Zimbabwean government decided to officially recognize the indigenous name, used locally since antiquity.
"David Livingstone was not the first person to see the Victoria Falls, they (the falls) must be rebranded Mosi-Oa-Tunya"

Jabulani Sibanda
No, Sir, I have no intention of stealing the Zimbabwean government's thunder!
For me, a professional Japanese translator that makes a living by consider the meaning and implication of words, it's simply a matter of honouring this truly magnificent natural wonder with the more poetically descriptive moniker,
Mosi-oa-Tunya: The smoke that thunders.
Rebranding with the indigenous name will not, contrary to skeptics, cause tourism to suffer. If anything, it will lend an aura of the exotic which is very much in line with travelers' tastes of our times - That is, going "native". I sincerely do hope The Zambia National Tourism Board joins their Zimbabwean counterpart in promoting this uniquely African natural wonder.
Here's to celebrating an honour deserved -- Cheers!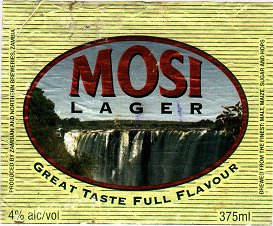 About the Author
Ivan Vandermerwe is the CEO of SAECULII YK, owner of the Professional Japanese Translator in Tokyo, Japan. Visit SAECULII for the latest professional articles and news on Japanese Translation Services
Copyright (C) SAECULII YK. All rights reserved. Reproduction of this article is permitted with inclusion of the "About the Author" reference as is (including text links, japan-translators.saeculii.com/english/services/japanese-translation-quality.cfm), and this copyright information. Articles may not be altered without written permission from SAECULII YK.