This is an update on an article we've been covering for a couple of years titled Throwing the Afghan interpreters under the bus - What's up with the Brits?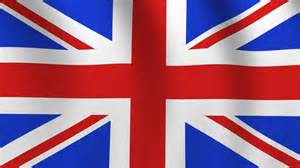 Britain has finally joined Australia, Canada, New Zealand and the USA in establishing a special asylum program for the Afghan interpreters embedded with their troops.
We should recognize the service given by those who have regularly put themselves in real danger while working for us

- Downing Street
Read the full article here on the BBC.
The article talks of a "climbdown" -- Quite the opposite! This is a very astute decision that ensures the safety of British forces in future conflicts where local interpreters are necessary. More importantly, though, it is the right decision from a moral perspective.
You've got to love the Brits!
UPDATE (2016-05-30)
As indicated above, a host of countries have programs to settle their Afghan interpreters; however, there seems to be, according to this New York Times article, some back-tracking - An Unpaid Debt to Afghan Interpreters
UPDATE (2022-12-28)
Have we failed?
'That means my family and I will be killed.'

About the Author
Ivan Vandermerwe is the CEO of SAECULII YK, owner of the Tokyo based Translation Services Japan Visit SAECULII for the latest professional articles and news on Japanese Translation Services
Copyright (C) SAECULII YK. All rights reserved. Reproduction of this article is permitted with inclusion of the "About the Author" reference as is (including text links, japan-translators.saeculii.com/english/services/japanese-translation-services.cfm), and this copyright information. Articles may not be altered without written permission from SAECULII YK.