Like most other jobs, when applying for translation jobs or registering with a translation company, the applicant is often asked how many years of experience they have.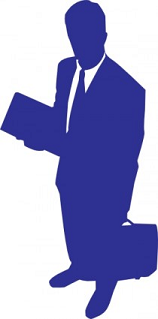 With the caveat that, especially in the case of freelance translation, the truth of the response is very hard to verify, the implication is that translators with more experience are better professional translators.
When looking at why this should be, the obvious answer would seem to be that translators who have been working for a long time have been studying the respective languages longer and should thus have more enhanced linguistic skills. This is not, however, necessarily the case. A bilingual college graduate without any Japanese translation experience who has lived in Japan all their life may have far better language skills than somebody, say, who has learned the language on their own and been translating for 2-3 years. It is not just about language ability, therefore, and there must be other factors. I would like to suggest some non-linguistic aspects that experience gives you and which make you a better translator, in the sense that they increase your value to the end user or translation company.
Firstly, an experienced translator usually has a far better grasp on what his/her strengths and weaknesses are in terms of the subjects that they are comfortable taking and can deliver with a sufficient level of quality. Inexperienced translators, however, on the other hand are liable to accept anything that they are offered, not realizing, as an experienced translator should, that providing sub-standard work by taking on something far too difficult for or unfamiliar to you will damage your reputation and lead to lower income in the long run
The same thing goes for time management. Experienced Japanese translators usually learn to judge how long a piece of work will take them to do, and, then, arrange their schedule in a more realistic way. Although there are personality factors involved here as well, the experienced translator should thus be more reliable at meeting deadlines. After long experience with the process of delivering jobs, the experienced translator is also likely to have built a more effective system of quality control.
In conclusion, therefore, the qualities that a translator builds with experience, and give them more value to the end user or Japanese translation company are not limited to linguistic skills and include non-linguistic elements such as job selection, the ability to keep to deadlines, and a quality control system.


About the Author
Simon Way is a contributing author to SAECULII YK, the owner of the Translation Company Japan, Tokyo. Visit SAECULII for the latest professional case studies, articles and news by Professional Japanese Translators
Copyright (C) SAECULII YK. All rights reserved. Reproduction of this article is permitted with inclusion of the "About the Author" reference as is (including text links, japan-translators.saeculii.com/english/services/japanese-translation-quality.cfm), and this copyright information. Articles may not be altered without written permission from SAECULII YK.