Let's get back to that question: Does team Duolingo have any professional translators on board?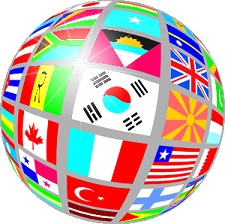 Here's a short, yet certainly not exclusive, list of important issues Duolingo will almost certainly run into.
Now, since Duolingo's stated aim is to by-pass professional translators due to cost and crowdsource translation of the Web, you may be wondering why I'm harping on about professional translators? Well, the Duolingo Project is, after all, a translation project. And, therefore, who better to have on this project advising on important issues other than translation industry experienced professionals?
Where's the expert knowledge?
While the demonstration translation of that earlier news article was accurate, it is after all only a simple news article that anyone with rudimentary language skills and enough time can do fairly accurately. How does Duolingo propose to translate medical, finance, legal or engineering materials etc., all of which require not only excellent language skills but also expert knowledge with years of experience? For example, my Japanese translation company will only assign medical translations to translators with a medical background (e.g. nurse, medical intern, retired doctor, etc.) with at least 5 years of related translation experience.

Indeed, any professional translation company will have the same strict policy regarding expert knowledge because the consequences of an

unqualified translator

can be detrimental to limb and life, literally. This, of course, opens up a whole different can of worms.

It's not hard to imagine a scenario where a person overdoses on a medical drug because the online dosage instructions were translated incorrectly in crowdsourcing. So, who is responsible in the ensuing criminal and (or) civil litigation -- Duolingo, the pharmaceutical manufacturer, the marketing agent, or a combination? Where will the injured party seek legal recourse?


Naturally, consistency contributes to quality
Translation is like writing: style is unique to every individual.

Professional translation

includes procedures to ensure consistency of style in materials, be they documents or web pages. This is very important because (in)consistency in style contributes to (lack of) translation quality.

Now, with crowdsourcing, you have, well, a crowd on the job. And, without a strategy to achieve consistency in translation style you get what effectively reads like a "patchwork quilt" of styles. What procedure does Team Duolingo have in place to ensure consistency?


Information is dynamic -- Can Duolingo keep up?
Mr von Ahn claims that the English edition of Wikipedia can be translated in about 80 hours with the right number of users. While this is well within the realm of possibility, it's only half the translation solution required. What do I mean?

It will take me 30 minutes to write this blog post, by which time the English edition of Wikipedia will have already changed significantly. After all, Wikipedia is itself a crowdsourcing project with thousands upon thousands of contributors constantly adding, editing, updating and deleting materials.

This means

that full time users will need to be assigned just to keep the translation of Wikipedia up to date. Now, let's extrapolate this scenario to the entire Web, which is constantly changing, and we begin to understand there is much more to translation than, well, simply translating.

Information is dynamic, and any complete translation solution requires a robust strategy to keep translated content up-to-date. Outdated translation is no different from outdated content - It either becomes an historical record, or it goes in the trash bin.

These are fundamental issues in translation, which by its very nature is…professional. That is, linguistically qualified individuals with the right expert knowledge and experience performing translation (i.e. a task traditionally performed by specific individuals) in a timely manner.
These are still early days; however, unless Duolingo has in its possession a killer technology still to be unveiled to the public, my predictions for the Duolingo project are:
Just like Wikipedia, it will become a Starting Point for further research in foreign languages due to credibility issues resulting from lack of qualified linguists translating with a lack of expert knowledge. As Jim Wales, Wikipedia's founder, cautions "[Wikipedia] is a wonderful starting point for research. But it's only a starting point because there's always a chance that there's something wrong, and you should check your sources if you are writing a paper."
Its goals will be

scaled down

from "translate the entire web into every major language" to only translating static web content, such as news articles, that rarely, if ever, change into a few select languages. (Machine translation and professional human translation will still be the preferred choice of translation for the vast majority of dynamic, ever changing web content.)

What are your predictions for Team Duolingo?


About the Author
Ivan Vandermerwe is the CEO of SAECULII YK (Tokyo Japan), the owner of Tokyo based Translation Company Japan Visit SAECULII for the latest professional articles and news on Japanese Translation Service
Copyright (c) SAECULII YK. All rights reserved. Reproduction of this article is permitted with inclusion of the "About the Author" reference as is (including text links, japan-translators.saeculii.com/english/info/contact.cfm), and this copyright information. Articles may not be altered without written permission from SAECULII YK.