In the first of this two-part series, we discussed the reasons why it is difficult for end users to get high quality translations of highly specialized topics, noting, particularly, the scarcity of translators who combine both humanities-based (writing/language) skills and scientific knowledge.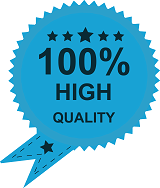 We also noted that the business demands faced by translation companies mean that they often accept translation jobs from end users before knowing whether they can assign specialist translators to the job in question. In the second article in this series, we shall look at what end users can do to help achieve the desired result of a high quality Japanese translation.
Firstly, I think it is counter-productive for end users to stubbornly demand that the translation be performed by an expert in the field. It is a simple fact, as noted above, that there is a shortage of translators with specialized knowledge in the more niche fields. Most of the very few people in the world who are experts in brain surgery are brain surgeons, rather than translators translating academic papers on brain surgery.
It is far more in the end user's interest, therefore, to collaborate with the Japanese translation company (and/translator), thus affording them every opportunity of providing a high-quality translation even if they are not experts in the field. I would suggest that this could include reference materials and a draft system.
As noted in previous articles, good reference materials can greatly enhance the quality of the translation provided. Reference materials should be bilingual wherever possible and at least include target language text (streams of material in the source language provide practically no value) and should be focused (too much reference material discourages the translator from using it at all).
I also believe a draft system for highly-specialized topics, where the Japanese translator provides an initial draft and an expert in the field from within the end user's organization provides feedback before the final translation is submitted could be adopted. These two measures would improve the quality of any translation but are particularly pertinent in the case of translations requiring highly specialized knowledge.
Although the Internet has made it possible for translators to more easily access a wider range of topics, for highly-specialized translations, in particular, taking a more active role, though increasing the burden on the end user, would definitely help to achieve the common goal of high-quality translations.


About the Author
Simon Way is a contributing author to SAECULII YK, providers of Quality Japanese Translation Services Tokyo, Japan Visit SAECULII for the latest professional case studies, articles and news by Japanese Translation Services
Copyright (C) SAECULII YK. All rights reserved. Reproduction of this article is permitted with inclusion of the "About the Author" reference as is (including text links, japan-translators.saeculii.com/english/services/japanese-translation-quality.cfm), and this copyright information. Articles may not be altered without written permission from SAECULII YK.