The popular translation model in many translation clouds is essentially the same as the roundly discredited model for cheap translation that emerged from Asia a couple of years back:
Machine Translation + Post-editing by Novice Translators

Obviously, this is not a formula for professional, quality translation services. Which begs the question, why do translation clouds introduce novice translators (unqualified and inexperienced bilinguals) into the equation?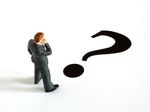 Crowd-sourced novice translators

Apart from the obvious cost benefits (novice translators are cheaper and therefore more profitable), the answer is, surprisingly, straight forward. First, some translation cloud companies fired their professional translators replacing them with bilinguals (Each time we fire a 'professional linguist,' our quality improves1) -- I know, it defies the imagination, especially when you advertise your services as professional!? Another reason - the more important reason - is simply that few, if any, professional translators worth their salt are willing to work for translation cloud companies.
Why professional translators don't buy into the "promise" of the cloud
According to the translation cloud model, computer translation (machine translation & computer assisted translation) promises to deliver 65% accuracy requiring human translators to only handle the remaining 35%. Therefore, the translation cloud companies rationalized, human translators would be compensated at 35% of prevailing rates, or US$0.01~0.03 per word.
Question you got to ask yourself, though, is why would highly educated, skilled and experienced professionals subject themselves to sweat-shop conditions? They won't, and here's the reason why.
Despite the exaggerated claims of translation cloud outfits, computer translation's true accuracy is only about 30%. I'm sure you're starting to understand what professional translators have known for a long time -- More work checking and correcting machine translated text, less compensation. But, that's just half the problem. Assuming we take that 65% accuracy claim at face value, which we certainly don't, from a professional translator's perspective (which I am with 20 years' experience) sifting through 65% of "accurately translated text" to identify the inaccurate 35% is a task in and of itself! And, once identified must then be re-translated and worked seamlessly into the final translated text…even more work.
Promise of the cloud? No, more like a sweat-shop of bondage!
No professional translators? No problem, we'll crowdsource bilinguals!
Some of the larger translation directories where translation jobs are advertised have even banned cloud companies from recruiting professional freelance translators, such as the much respected Proz.com Blue Board. (Try googling "[TRANSLATION COMPANY NAME], Blue Board")
Without professional translators to deliver on their promise of professional translation services, what did these translation cloud folks do?
They first tried reaching out to professional translation service companies for the critically important post-editing task of that remaining 35%. But, here again, why would professional agencies work at sweat shop rates when they have added overhead, such as proof-checking by a second translator and professional editing to ensure the translation quality that clients pay for and rightly expect? Our professional Japanese Translation Company has been contacted endlessly by some of the biggest translation cloud schemes out there, until, that is, we told these folks to stop wasting our time. Much the same as professional freelance translators, many professional translation agencies continue to shun the cloud.
So, being effectively shut out from the professional translators' market, the cloud folk did the only thing logically possible to bypass these markets. That is, to crowd source novice translators -unqualified and inexperienced bilinguals- directly into their "factory assembly line" like proprietary systems with only rudimentary screening of language ability AND with no regard for expert knowledge (business, legal, medical etc).
As long as professionals continue to shun the cloud, this convergence of machine translation and crowdsourcing of novice translators is set to define cloud translation services well into the future. The implication on translation quality can't be overstated…
Hold on there, even crowdsourced novice translators improve their skills overtime, don't they?
True.
But, here's the catch -- Once a novice translator ups his or her game to a professional level on your dime, why stick around? Professional translators will move onto greener pastures, as this cloud professional makes abundantly clear:
"Decent placeholder until the inevitable better opportunity comes along."

Quality Manager2

I'm sure you can see what's happening in the translation cloud, right? You're paying novice translators for on-the-job training -- That is, you're being forced to foot the bill for poor quality translation that will negatively impact your business!
References
The original link has been taken down; however, the following link provides a bit of information on this now infamous rant: http://traductor-financiero.blogspot.jp/2011/04/new-alchemy-how-to-take-crap-produced.html


About the Author
Ivan Vandermerwe is the CEO of SAECULII YK, owner of the Translation Company Japan, Tokyo. Visit SAECULII for the latest professional articles and news on Japanese Translation Services
Copyright (C) SAECULII YK. All rights reserved. Reproduction of this article is permitted with inclusion of the "About the Author" reference as is (including text links, japan-translators.saeculii.com/english/info/contact.cfm), and this copyright information.