We've previously covered the translation methodology of crowdsourcing on this blog, including the inherent flaws you as a customer of professional translation need to keep in mind.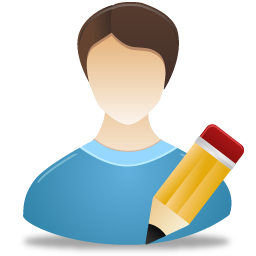 These are namely the lack of:
Expert knowledge
Unless properly implemented with qualified and experienced professional translators, translation crowdsourcing is nothing more than

flash mob translation

by unqualified volunteers and (language) students.
Translation consistency
With crowdsourcing, you have, well, a crowd on the job -- Without a strategy to achieve consistency in translation style & terminology you get what is essentially "patchwork translation." For example, plane, airplane and aircraft are all used inconsistently.
Dynamic content updating
Most content is dynamic, and a complete translation solution requires a robust strategy to keep already translated content updated.
Now, you can add to this litany of translation quality busting features the:
Translation Edit Wars
Edit Wars involve editors of translated content making changes that are repeatedly overridden by other editors in the crowd. These conflicts negatively impact translation quality, not least because they exacerbate the inherent flaws of crowdsourcing. Here, again, a well-defined strategy is required to ensure conflicts don't contribute to poor translation quality.
Indeed, when the right strategies are in place to avoid the inherent flaws of translation crowdsourcing, the translation process begins to look more and more like traditional professional translation services.
In summary, it is worth bearing in mind that most translation crowdsourcing outfits are professional business entities which don't have an understanding of, or even a passion for, translation, translation processes, translation tools or the translation industry in general. That is, these entities engage primarily in the pursuit of profit; NOT in providing quality translation services to the benefit of you the customer.


About the Author
Ivan Vandermerwe is the CEO of SAECULII YK, the owner of Japanese Translation Company Visit SAECULII for the latest professional case studies, articles and news on Japanese Translation Services
Copyright (C) SAECULII YK. All rights reserved. Reproduction of this article is permitted with inclusion of the "About the Author" reference as is (including text links, japan-translators.saeculii.com/english/info/contact.cfm), and this copyright information. Articles may not be altered without written permission from SAECULII YK.