Plan your project in advance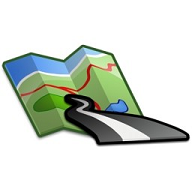 Sounds obvious enough, right?
However, in a culture where everything is "get this done like yesterday already," surprisingly, very little serious planning actually does get done. (Our Japanese translation service gets these kinds of project requests almost on a daily basis.)
When you don't have a translation project plan, you pay a double penalty!
First, you'll pay a premium in express translation fees AND you'll forego valuable discounts!
Second, and more importantly, you'll take a real hit on Japanese translation quality that will end up costing your company a bundle, if not damage the company, fatally. How? Here's a real-world example of a company which went with the ASAP translation option. Read Translation: Are You Costing Your Company Money?
Now, most of the information in the article above I'm sharing with you is common sense, and like most people, I'm sure you already know this! But, when the powers that be dictate "We need this ASAP", what's a person to do? Point out to your that boss poorly planned projects could result in disastrous translation errors costing the company even more money -- Cost is a redline for management, so you're bound to snag someone's ear. You can also share this and other links to help convince your boss of the merits of a job thoroughly planned.
When it comes to translation, the best advice I have to offer based on 20 years' plus experience providing English Japanese translations can be summarized in 3 words: Plan, Plan, Plan!


About the Author
Ivan Vandermerwe is the CEO of SAECULII YK, the owner of Translation Services Japan Visit SAECULII for the latest professional case studies, articles and news on Japanese Translation Service
Copyright (C) SAECULII YK. All rights reserved. Reproduction of this article is permitted with inclusion of the "About the Author" reference as is (including text links, japan-translators.saeculii.com/english/services/japanese-translation-services.cfm), and this copyright information. Articles may not be altered without written permission from SAECULII YK.