Sounds pretty obvious, right?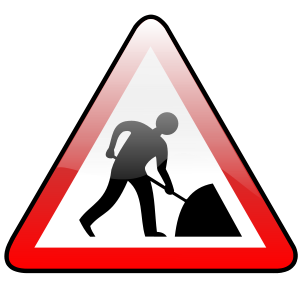 Work-in-progress
However, you'd be surprised how many folks hit the ground running with a "work-in-progress draft" in hand, figuring they can finalize as they go. This is truly a case of "more haste, less speed"!
Here are the reasons why a draft is an absolutely rotten idea:
Project turn-around slips.
Translation costs skyrocket.
Translation quality takes a major hit.
While you will get out the gate faster, constant revisions, re-translation, and proofing will slow down your project. You may figure minor changes will not materially impact the project; however
Know that even small changes mean, for example, entire paragraphs, sections and even chapters may need to be re-worked to ensure consistency to achieve a cohesive message in the translation.
This is where the rabbit slips up!
Then there's the cost of Japanese translation. I'm sure you understand there is a cost associate with endlessly re-working a project. Of course, translation companies will be more than happy to take on the extra work, for a cost (after all, who works for free?). But, there is a far greater, hidden cost you need to be aware of. That is:
The constant revisions necessitated by work-in-progress materials will ensure translation errors slip into the final product, resulting in alienated customers or even litigation.
Can a cost ever be put on that…?
And, this is the essence of message I would like you to take away from this translation article. When you have multiple drafts floating around under constant revision, translation quality as measured by the number of errors is bound to take a major hit. Take a look at this real world example of the impact on quality you can expect when you start a project with work-in-progress materials.
Finalize it first! Got to get that Japanese English translation project out the door? Need quality Japanese translation? On a budget? It can't be said enough -- Finalize it first!


About the Author
Ivan Vandermerwe is the CEO of SAECULII YK, the owner of Certified Translation Services Japan Visit SAECULII for the latest professional case studies, articles and news on Japanese Translation Services
Copyright (C) SAECULII YK. All rights reserved. Reproduction of this article is permitted with inclusion of the "About the Author" reference as is (including text links, japan-translators.saeculii.com/english/services/japanese-certified-translations.cfm), and this copyright information. Articles may not be altered without written permission from SAECULII YK.